You have to focus on "How to increase your gym revenue and take your profit to another level"
Revenue is that fuel that helps you to expand your business, and if you are not working on that, then it will become a struggle for your future.

"To earn profit" it is equally very important to understand. What are the key points to increase more revenue and keeping the margin as on the priority basis after paying off the salary, investments on maintenance, and new equipment and reward yourself with a good profit!!! Before we jump into the strategies, we have to first know about the high-level tactics. In simple terms, there are limited approaches to help income & productivity.
Add more & more members
Maintain the package prices
Sell additional products or services
Retentiveness of members
Reducing the maintenance and administration cost of the business.
Let's come and check some ideas which are actually helpful in increasing the gym's revenue…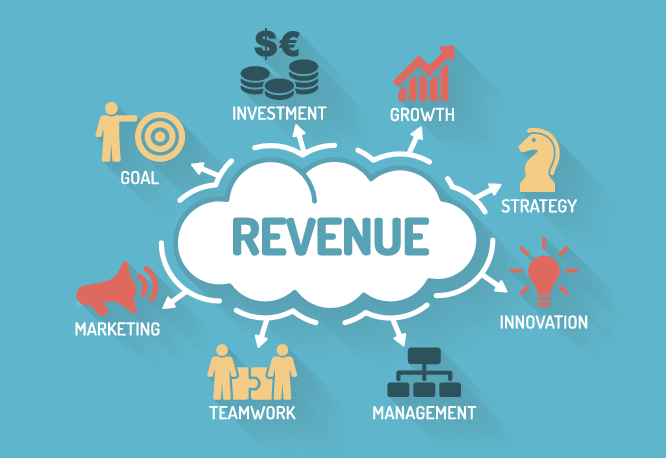 Know your competitors
Firstly you have to analyze what your competitors are offering and how they are performing. Consider their all the task includes-
Every membership prices
Discounts they are offering
Providing services
Know about their trainers & staff, like whether they are certified or not.
Each detail you have to study about your opponent. And ensure that everybody knows about your offers and even you will be surprised, how much people give importance rather than the prices but the services they are getting.
Have some space for concession
If you reduce the money a little, then the client is also surprised by this. It is in their mind that we go somewhere he wants some concession.
Sometimes, this thing becomes like their self-respect, sometimes they do not have that much money, yet they want to join here. So if you give them a little concession, then the people also get attracted.
Shuffle your prices
First look at the target market, what your competitors are presently giving. Too high & too low prices are not potential for your business.
Your large area gym and less or reasonable price can attract more crowd. But don't let it down the quality over prices. Restructuring helps to get more memberships to be added.
Work on trial sessions
Only the addicted can pay complete price for their memberships. Where most of the people are searching for free trials, to check the services and compare with the others.
So, it's a business and you have to think about it like a general public, who are interested to take a trial class. And it depends on you to give a free or paid trial for one or more than one day.
Think on Digital Marketing Process
Today, the gym market has changed in the last few years, and now everyone is socially connected with each other through any kind of media.
Digital marketing is like a branding of your gym, to explore your small or vast business in front of each & every individual and offering them different opportunities to know yourself and your services. It helps to increase your audience and build a relationship with each of them.
With social media, you can advertise your business and take it to the next level of gaining more members.
To know how to promote your business online you can contact Digital Marketing Company In India
Follow-up each individual like a "Pro"
The probability of your gym-going reduces by 25% consistently. And by the third day, they get to 75% fewer people to join!
This is the reason it's so essential to catch up rapidly however without pushing yourself. You could consider them the main, at that point, you communicate them on SMS, direct WhatsApp through the Gym Management Software, and can do emails as well.
Whatever technique you pick, the key is to follow them up properly by your staff or it depends on you.
Make exclusive offers
Attract your inquiries or regular members with Premium or Bumper offers. They encourage them to stay connected with your gym and push people to come to your door.
And can target your market through various sources of media like SMS, posts, calls. Or you can also gain your clients back who left out your gym. This will generate a good spirit in you of motivation.
Renovate work-out areas
The renovation also makes a new break for a gym to attract people, because everything needs timely maintenance which sparkles in the eyes of members that how much you cares about them and before going to this process just take a review with your existing members, that what change they required-just like feedback.
It will work very beneficial for your business.
Identify your ideal members
They are those who serve your business with identical benefits. They are particular and regular with their fitness and your gym too.
So, you can offer them extra value as a reward to express them ta
that you are happy to have them as your ideal members.
Take a look over the sales function
The sales team is the owner's own hand. Provide them all the necessary details of the prices and guide them, not to reduce the price but offer them new & good benefits. And keep motivating your salespersons.
Little invest in website's SEO
This little investment can give your business a good rank on Google. Before joining or coming to place first of all a user finds out the best gym or place to go for. And all of you know that in today's life everything is online and will start our research on Google.
Google gives you ranking by the best content of your website with these people can easily search you on the top, and most importantly you can get the lead from that source.
Award a sales person by incentive
Award or bonus always motivates a person to work with more and more effort. This is most beneficial to keep an employee with your company for a long time.
And the employee can dedicatedly focus on their work and make every effort to achieve them, which greatly helps to increase or generate your business revenue.
So, now you know the reasons to boost-up your gym's revenue with all such strategies.
These tactics can increase the volume of sales in your business like more sales of memberships, personal training or other products or services that you have added.
Have a Great Business ahead!!!